Porsche 997 Common Problems
The 997 generation of the Porsche 911 was the long-awaited successor to the controversial 996 generation. Being Porsche's second attempt in the water cooling game, they had a little more experience under their belt. Arriving in 2004, the 997 retained much of the 996's DNA, with a few major exceptions.
Most obviously was the change away from the controversial "fried egg" headlights of the 996, with a return to Porsche's classic circular lights. This alone put the 997 back on the throne for sports cars in many eyes, but a facelift wasn't the only thing that Porsche looked to improve on with their new iteration.
While the two generations share most of their mechanical and aesthetic features, Porsche knew they needed a few changes to save the 997. Infamous issues such as the dreaded IMS-bearing failure had tainted the public opinion of the 996, so Porsche focused on making this generation much more reliable.
There's one major asterisk on the 997's reliability though. Some of the very first 997 models (prior to 2007), came with the same IMS bearing assembly and issue as its predecessor. The issue was almost immediately fixed, but prospective buyers should be aware when looking at models prior to '07.
While the 997 is considered to be a major improvement in the 996's reliability, it's not without some common problems you should be aware of.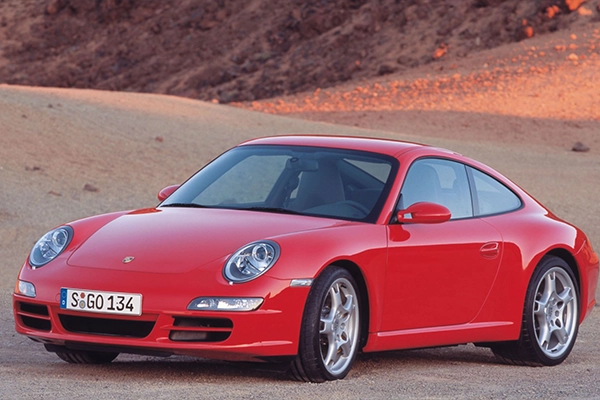 Common Problems on 997 Porsche 911s
Faulty Alternator Cable
Some early 997s came with faulty alternator cables, which decreased the life of the battery. Most 997s on the resale market should have already had it replaced, but it's a good thing to look out for.
Possible symptoms of a bad alternator cable include:
Decrease in battery life
Battery dies easily
Weak accessory power
Dim lights
The replacement process is fairly cheap and easy on paper, but installing it has been known to be difficult due to the tight engine bay and routing holes.
Cracked Coil Packs
Cracking in the coil packs has proven to be a common issue on these cars. Over time the plastic will wear down and eventually crack. A cracked coil pack means the car may be unable to produce adequate spark for the combustion cycle. This can cause misfires and other issues down the line.
Some symptoms you might notice with cracked coil packs include:
Rough idle
Misfire codes
Louder than normal engine noise
Lack of power
Gas warning light when the tank is full
Leaking Radiator
A well-known weak spot of the 997 is its tendency to leak from the radiator. The issue also happens in the air conditioning condensers. You should have them inspected during routine maintenance and replace them if necessary.
Some symptoms of a leaking radiator include:
Smell of burning coolant
Visible leaks
Engine overheating
Check engine light
Over-rev Codes
One of the most useful tools from Porsche, and the scariest to use, is their over-rev database. Every 997 has a list of every instance of the engine over-revving since the day its rolled out of the factory. This can be a great way for owners to provide their car has been taken care of and not abused, but it can be a source of horror stories for others when they see what the previous owner has logged.
Owners aren't the only ones who can check this. Porsche dealerships will look at your over-rev list for warranty purposes and will deny you coverage under certain conditions, so it's important to have it looked at in a pre-purchase inspection.
So is the 997 Reliable?
Yes, the 997 generation 911 is considered one of the best bang for your buck Porsches. It retains a lot of what made the 996 new and exciting with a level of refinement and reliability that its predecessor did not have.
While the platform is definitely one of the more reliable ones to sport a Porsche badge, the biggest factor is maintenance history and how it's been driven. High mileage, lacking service records, and a questionable over-rev list are all signs of a 997 that you might want to keep at an arm's distance.
997 Service at Orion Automotive
If you own or are looking to buy a 997 911, there's no better place for your service needs than Orion Automotive in Ann Arbor. Our pre-purchase inspections will save you from expensive issues, and our maintenance and repairs will ensure you can keep enjoying your 997 for a long time to come.
Call or schedule an appointment online today to secure a spot with our expert Euro technicians!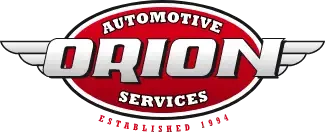 Book with our certified technicians today!
SCHEDULE NOW
Book with our certified technicians today!