How to Deal With ABS Failure in Your Land Rover
Keeping your Land Rover in tip-top shape will improve its longevity, give you better service, and reduce the likelihood of your vehicle needing major repairs. If your Land Rover is experiencing ABS failure, you should address the problem promptly rather than put it off and let more problems develop. Here we will go over the basics about ABS failure in your Land Rover and how to properly address it.
Dependable and Reliable
For the last 70 years Land Rovers have been among the top four-wheel drive vehicles available. These vehicles were made for durability and endurance, so the brand has become known for reliability and high function. However, every vehicle needs ongoing care and maintenance.
Unfortunately, even when the recommended Land Rover maintenance schedule is followed, issues can still happen over time. When your Land Rover has issues, take it to a repair facility that is familiar with this European vehicle brand and who has experience in servicing and repairing it.
The ABS in Your Land Rover
The anti-lock braking system (ABS) plays a major role in your vehicle's safe operation. When this system fails, it can be somewhat frightening. The ABS directly impacts your safety as well as the safety of any passengers, so if any problems arise it is important to have them addressed immediately and make sure any preventative service measures are handled accordingly.
Most Land Rover models have advanced technology in place to detect any problems that occurring within your ABS before it becomes a safety issue, but you need to stay alert and watch for any issues yourself to ensure problems are caught early.
What Does ABS Do?
Modern vehicles come equipped with ABS, or anti-lock braking system, which provides additional safety for the drivers and passengers of vehicles, such as Land Rovers. When brakes are applied in a forceful manner, the ABS keeps the wheels from seizing up, thus allowing better traction and grip to keep the vehicle from sliding and to help avoid a collision.
There are several different components in a Land Rover's ABS, and any of these components could develop issues. These are mostly technology-based vehicular mechanisms, so any maintenance, inspections and repairs should be handled by a qualified automotive repair facility.
Where Do ABS Problems Originate?
The ABS in your Land Rover is comprised of several parts. Depending on the actual origin of the problem, different symptoms might develop. Various problems could develop in your Land Rover's ABS. Your vehicle's ABS sensors send a signal to the module so more braking force will be applied by quickly determining if the vehicle's speed might contribute to hydroplaning or skidding.
Your vehicle's brakes could be in good condition, but the sensors or modules might fail. Your ABS problem needs to be accurately diagnosed to avoid additional problems, such as costly repairs and safety issues, later. As soon as you notice something out of sync with your ABS, get it addressed by a qualified repair facility that you trust with your automotive needs.
Signs of Trouble With Your Land Rover's ABS
Pay attention to warning signs of ABS issues with your Land Rover. There are usually two ways you will be warned of issues.
Your vehicle usually will detect a problem with the ABS itself. There is a special sensor connected to your car's computer and to your car's ABS. This sensor will alert you if something is not working right with your Land Rover's ABS. If you see the ABS light lit up on your vehicle's dash, you should take your Land Rover to an automotive repair facility. The proper equipment must be used to diagnose a problem with the ABS on a Land Rover.
If you notice problems with your brakes responding or locking, get your vehicle checked right away. By having routine maintenance on your vehicle's brakes, you can catch problems early and avoid serious problems.

Trust the Experts at Orion Auto
Orion Automotive Services has provided European automotive repair to Ann Arbor, MI, for more than 2 decades. We keep updated diagnostic equipment on hand and have a team of the most knowledgeable automotive technicians, who are always updating their skills. Your vehicle will get a thorough inspection and any problems will be properly and promptly addressed. If your Land Rover is experiencing ABS failure, call Orion Automotive Services today to get the problem taken care of, so you don't have to worry whether your brakes are operating safely.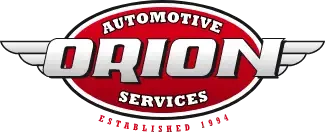 Book with our certified technicians today!
SCHEDULE NOW
Book with our certified technicians today!