How to Repair Half-Shaft Boot Failure in a VW
The Volkswagen brand is known for its durability, versatility, and long-lasting design. Many families purchase VW's as their everyday drive because they're known to be safe and reliable. In addition, VW's are known for their unique design. This makes it an ideal choice for drivers who want a safe car without compromising on style.
As reliable as these cars are, they still come with their fair share of issues. One of the most common has to do with half-shaft boot failure. While this title may seem daunting to unfamiliar eyes, it's quite treatable. In fact, many owners of Volkswagens may never experience these issues throughout the duration of owning their vehicle.
However, in order to deal with and avoid possible damages, it's always best to gather as much information as you can regarding your drive. Let's consider what half-shaft boot failure is, how to avoid it, and how we can help.
What is a half-shaft boot?
If your VW operates on front-wheel drive, it has constant velocity axles or CV axles. These are also known as "half-shaft" axles because they operate half of the car. By working in conjunction with other CV joints and your suspension system, this part plays a vital role in keeping your car in motion. When power moves from the engine into your wheels, the axles help to maintain smooth drive. In addition, these half-shaft axles are covered by a rubber boot that helps to wick away debris and excess moisture.
What causes half-boot failure?
There are several issues that could contribute to half-shaft boot failure. One of the most vital contributions is a lack of grease. When the boot is dry, it can't protect the axles effectively. Keeping this piece lubricated is key to maintaining your axles.
There are other contributing factors to this form of damage, the first being constant use or general wear and tear. When your boot is damaged from rough or excessive driving, it can greatly impact how well your axles function. If there is nothing there to protect them, they can easily throw off your entire suspension system and impact your overall drive.
In addition, when your axles fail, this poses a major problem to how your car drives. You may experience frequent bumps or even issues accelerating. Over time, this poses a major threat to your overall suspension system. If not addressed quickly, it could result in the demise of your VW.
Finally, since the half-shaft boots rely on proper lubrication, it's key to apply a generous amount of grease to this part in order for it to work. Although it may be difficult spotting this problem, if you begin to notice issues with your car's ride, it wouldn't hurt to check to see if the boot is dry.
How can you avoid half-shaft boot failure?
One of the best ways to avoid this problem is to keep your car serviced on a consistent basis. Trained mechanics have the skills needed to spot problems like this before they worsen. Always keep up with your general maintenance to avoid costly repairs and replacements.
Next, watch how you drive. Since general wear and tear is the main culprit, pay attention to how you are driving. Are you driving unnecessarily fast? Are you hitting potholes? Are you pushing your car beyond its means? If so, stop immediately. By driving recklessly, you're putting your car at more risk for damage. It is true that not all general wear and tear is avoidable. However, there are steps you can take to improve the way you drive to protect your car from unnecessary damage.
Next, always keep this part lubricated. If you are unsure of which products to use or where to locate this piece, consult with a professional mechanic. They'll point you in the right direction so you can take car of your car properly and keep it operating fully.

How We Can Help
Orion Automotive Services provides mechanical assistance in the Ann Arbor, MI areas. We understand how to keep German automobiles, like the Volkswagen, in excellent condition no matter the problem. If you want to keep your half-shaft axle boot running smoothly, bring your car to us today. We'll happily take a look at your vehicle and provide a comprehensive consultation and repair plan to keep your car running smoothly.
* Volkswagen Teramont image credit goes to: y_carfan.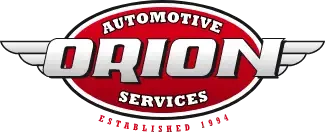 Book with our certified technicians today!
SCHEDULE NOW
Book with our certified technicians today!