Avoiding Common Issues with Your Mercedes Over the Summer
Automotive issues can be a hassle; they drain your bank account, take valuable time out of your schedule, and leave you without a reliable mode of transportation. Furthermore, if you truly enjoy time spent in your Mercedes-Benz, which, chances are you do, it can be devastating to be without your vehicle for any period of time. That's why preventive maintenance is an important aspect of car ownership – especially when it comes to luxury vehicles such as Mercedes.
Over the summer, there are common issues drivers experience that are often avoidable with proper preventive care. Before each season, there are certain maintenance tasks that should be attended to, especially before the summer season. In this article, we'll go over some great maintenance tips to help you avoid issues with your Mercedes over the summer.
Beat the Heat
Your Mercedes' engine temperatures can reach staggering numbers on any given day, but over the summer engine temperatures can get especially high when fighting the outside heat. To avoid overheating and premature part wear, it is essential to "beat the heat" by taking the proper precautions in your maintenance routine. Here are some helpful guidelines to abide by this summer, and for years to come:
1. Have a cooling system check
Summer is the one season of the year that your Mercedes becomes especially vulnerable to engine overheating. When an engine overheats, it's often due to a lack of proper cooling system care rather than a sudden automotive repair issue. Therefore, it's important to have frequent inspections performed of your Mercedes' cooling system, which includes several pieces including the radiator, coolant, valves, hoses, and other components that are vital to keeping your engine cool during the summer months.
2. The importance of fluid maintenance
Your Mercedes utilizes several different fluids in order to function and perform optimally at all times – especially when temperatures rise. Fluids such as: brake fluid, power-steering fluid, transmission fluid, windshield fluid, radiator fluid, and engine oil are critical to check out before summer hits. Engine oil in particular is important for keeping various components and parts well lubricated to avoid excess friction and heat buildup in your engine. Inspecting fluids, changing filters, and performing fluid flushes can help keep your car reliable over the warmer season.
3. Tire care: a common oversight
Tire care is a common oversight in auto maintenance, but it's one of the most important components of ongoing care for your Mercedes. Tire wear patterns can tell you a lot about how your car is running and what condition various systems are in. For instance, if wear patterns are inconsistent, it could point toward an issue with wheel alignment, tire balancing, or even suspension problems. Keeping your tires full of air, balanced, and rotated, and wheels properly aligned, can help avoid blowouts at high speeds – a serious danger to anyone on the road.
4. Air conditioning
Having a cool cabin to retreat to in your Mercedes during the summer months is essential (if you've ever sat down in a boiling hot car with leather seats then you know what we're talking about!). There's a lot that can go wrong with the cooling system under extreme temperatures: faulty wiring, contaminated air filters, and low refrigerant can all lead to a cooling system malfunction, leaving you without air conditioning. Over the summer is usually when such air conditioning and HVAC issues arise – right when we need those functions the most; therefore, having your vehicle's air conditioning system inspected and serviced before summer is a sound recommendation.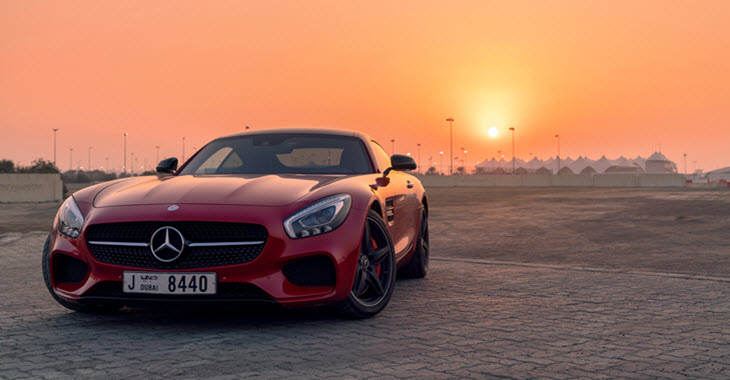 The Mercedes-Benz specialists here at Orion Automotive Services in Ann Arbor, MI, offer friendly, expert services to drivers in the community at a fraction of the cost of nearby dealerships. We know how tough it can be to stay on top of auto maintenance tasks such as the ones discussed in this article, which is why we make it our mission to provide a simple, streamlined way to care for your car. Specializing in European imports, we have a narrowed focus so that we can offer the highest level of care to our clients. To learn more about our services and for help preparing for the warmer months of the year, please call one of our helpful professionals for details.
* Mercedes SLS GTs amg in Summer Evening image credit goes to: Andrius Kaziliunas.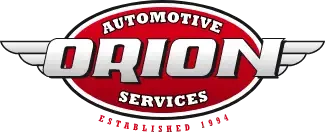 Book with our certified technicians today!
SCHEDULE NOW
Book with our certified technicians today!